The fishing trip of a lifetime awaits you 50 km north of Prince Rupert, B.C. A 15-minute scenic helicopter will whisk you to the lodge and the waters beyond it.
Getting here
Chartered or private flights
Please schedule your flight to arrive in Prince Rupert by 1:30 p.m.
The helicopter leaves for Eagle Pointe Lodge at 2:00 p.m. (cost is included)
Ground crew will transfer your luggage to the helicopter
Commercial flights
Air Canada operates regular service from Calgary and Vancouver to Prince Rupert.
For 2023, flights arrive at 3:25 p.m., so you'll have to stay overnight in Prince Rupert.
Air Canada and WestJet also fly to Terrace, B.C. If you are arriving in Terrace please let us know, and we'll arrange a shuttle (at your expense) to bring you to Prince Rupert.
We have limited seats blocked off for guests on the Prince Rupert flights. Please book promptly to take advantage of availability and rates.
To book air travel and accommodation in Prince Rupert, call Maritime Travel at 1-800-969-6997
---
Guests who need to arrive late or leave early must charter their own float plane.
Cost is approximately $1,050.
Contact Inland Air at 1-888-624-2577 or 250-624-2577
Into each life…
Eagle Pointe Lodge sits in a temperate rainforest. That makes for stunning scenery and a distinct climate. Summer can be moist and temperatures range from about 7 C to 18 C, so pack warm clothes. We'll supply the rain gear.
View current weather report
Driving to Prince Rupert
The Trans-Canada Highway will get you to Prince Rupert. You can park at Inland Air. Just give them a call to let them know you're coming.
To get to the airport and helicopter in time, you'll need to take the 1:00 p.m. Digby Island Ferry.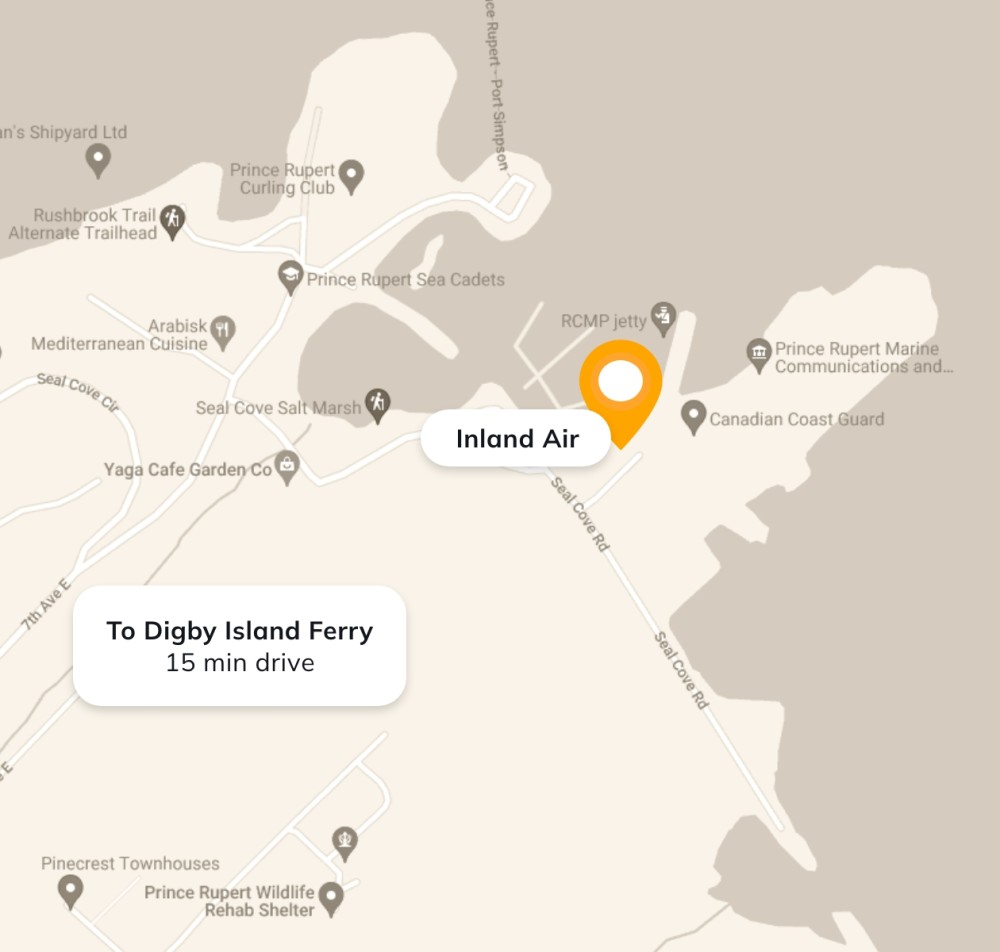 What to bring
Our weather can be changeable, so bring lots of layers. Be sure to include a warm jacket or hoodie. It's also wise to pack:
Gloves
Sunglasses
Toiletries
You won't have access to your room upon arrival, so travel in clothes that you can go fishing in. (We'll supply the rain gear and boots.)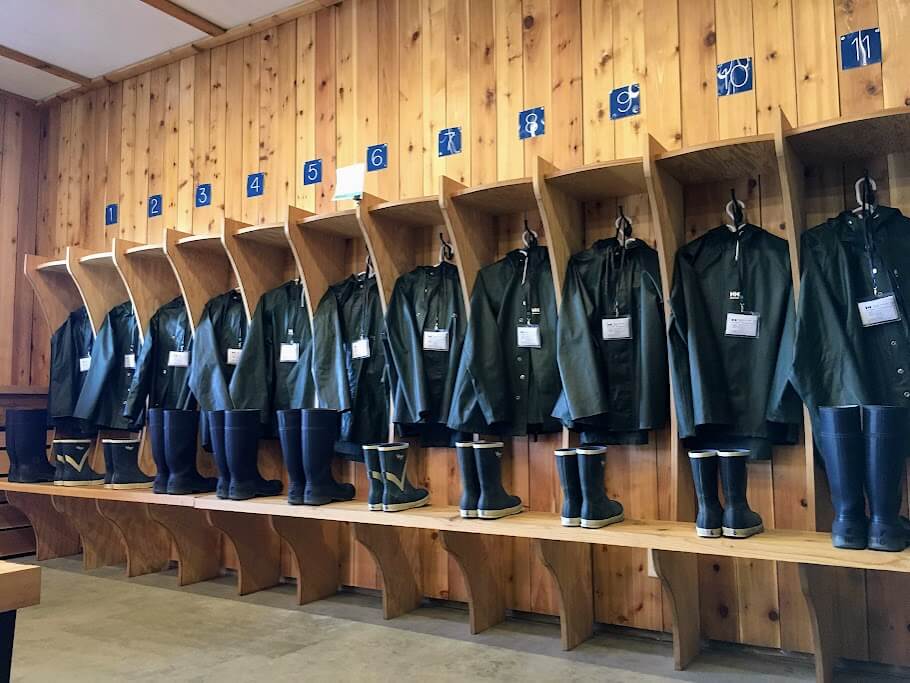 Frequently asked questions
You need to arrange your own travel at your own cost. One option is an adventure tour with West Coast Launch. The fee to depart the lodge with West Coast Launch is approximately $1,500, plus tax. The boat can take 12 passengers and their luggage. (West Coast charges by the hour; trip time is weather dependent.)
You can also charter a float plane through Inland Air Charters. Planes accommodate five passengers and their luggage. The cost is $1,050.
On arrival day you will enjoy soup and fresh-baked bread. You will take these out on the water along with some baked goods, fruit and snacks. On departure day, breakfast is at 6:30 a.m. You will enjoy our beloved fish and chips before leaving the lodge.
You can find the lodge on Google Earth at N 54 47' 24.256 W 130 32' 59.538. The lodge is just past the opening of Wales Harbour in Pearse Canal; look for the red roofs.